Double disk grinding is a fast, economical finishing process. Work parts are passed quickly through two rotating vertical abrasive wheels which can remove a large amount of material.
Grinding is frequently used as part of a two-step process. Parts first go through a grinding process to quickly achieve approximate tolerances. They are then finished to exact precise tolerances with a fine grinding / flat honing process or with conventional flat lapping and/or polishing equipment.
Capabilities
Lap Tech Industries has a number of grinding machines including both double disk grinding and through-feed grinding. The equipment is capable of grinding parts of nearly any shape or size.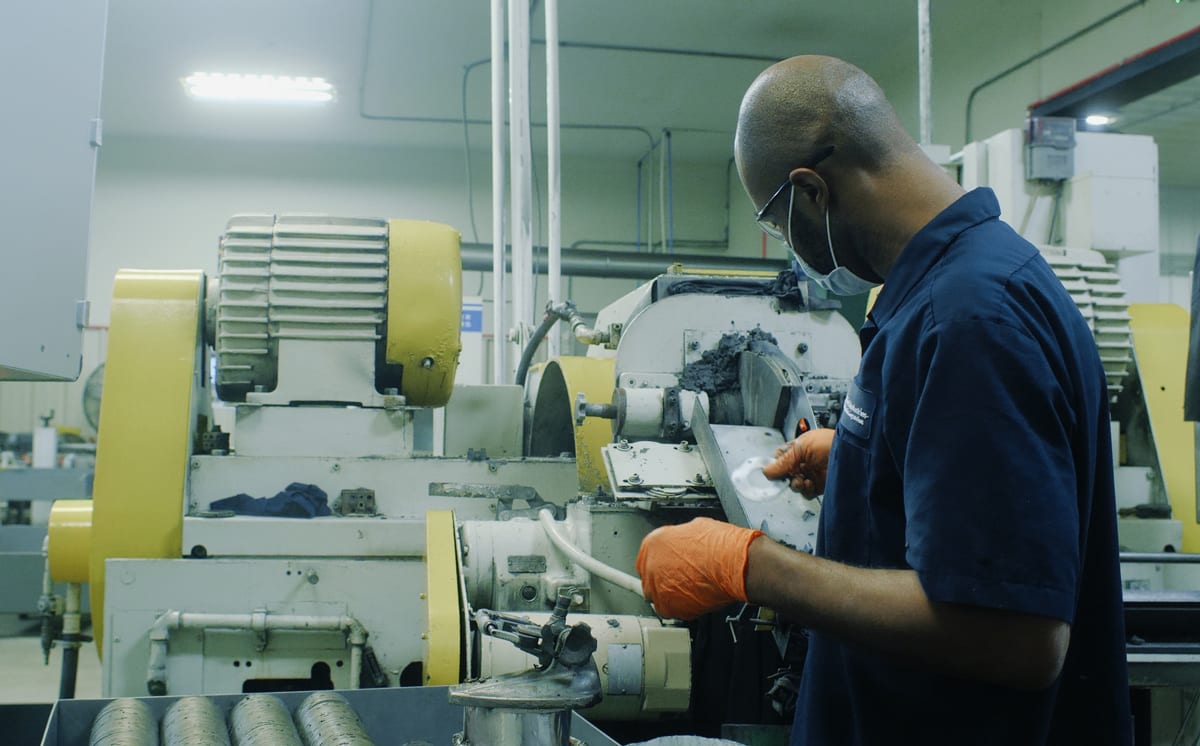 Scroll right to view table
Ideal for All Types of Parts
Double disk grinding is ideal for all types of materials including steel, carbide, powder metals, glass, plastic, and many others. Components of most sizes and shapes can be quickly and easily processed, including rings, seals, heat sinks, gears, bearings, and others.
Features & Advantages
Speed – Parts are ground very quickly and the fixed abrasive wheels eliminate time-consuming clean up associated with free abrasive processes.
Low Cost – The speed of double disk grinding makes it a very cost-effective process.
Good Precision – Double disk grinding provides a good level of precision required for many types of components.